Best Tablets for College Students
Not too long ago, students wanted a laptop to do their homework on. Then tablets came along, and now an iPad is just as likely to be on their list of school supplies.
Laptops certainly still have a place, but tablets have found a market among people who like their very small and light designs, long battery lives, and simplicity. Those still trying to make up their minds should start by reading College Students Should Buy Tablets Instead of Laptops.
For parents and students trying to decide on the best tablet option, the editors of TabletPCReview have put together a list of recommendations. Combined with the right software and accessories, these can earn a place in almost any backpack.
Stand-Alone Tablets
Some of the tablets on the market today are capable of being a student's only computer. These are more portable than any laptop, while offering much of the same functionality, from word processing to running educational apps.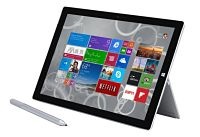 #1 Microsoft Surface Pro 3
The Microsoft Surface Pro 3 is the flagship device running Windows 8.1. It has a 12-inch screen and comes with a stylus that is especially handy when running OneNote. An external keyboard is recommended for taking non-handwritten notes.
While Windows 8.1 has drawn complaints from some users, it is well suited for running touchscreen-based devices like this one.
Most students would be satisfied with the $799 version with an Intel Core i3 processor with 64GB of storage capacity, but there are are also more expensive  versions with i5 and i7 chips and more storage.
Read the Microsoft Surface Pro 3 Review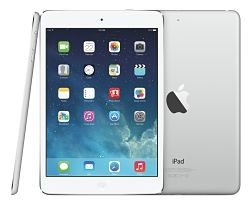 #2 Apple iPad Air
The iPad is responsible for creating the tablet market we know today, and it is the best-selling option. The most recent full-size version has a 10.1-inch display, 1.3GHz 64-bit dual-core processor, front- and rear-facing cameras, and either 16GB, 32GB, 64GB, or 128GB of storage capacity, depending on price.
The release of Microsoft Office for iPad was a paradigm shift for iOS tablets. With this productivity suite, users can work with Word, Excel, and PowerPoint files, and take classnotes with OneNote.
There are hundreds of thousands of iOS apps available, in a wide variety of categories, from ebooks to games. In addition, there is a section of Apple's book store dedicated to textbooks that have been enhanced with video and other multimedia content.
There is a thriving market for add-on keyboards for the iPad Air, and those looking to take handwritten notes should consider the AluPen Digital from Just Mobile.
Read the Apple iPad Air Review
Second-Computer Tablets
Many of the most popular tablets are ones that, while very useful, are best used in combination with another computer, like a desktop PC. The tablets are good for taking notes in class, serving as electronic textbooks, or keeping the user entertained, but might not be able to do everything a student requires.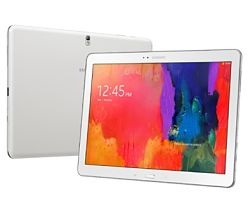 #1 Samsung Galaxy Note Pro 12.2
Samsung is the world's largest smartphone maker, and it makes some of the best Android tablets, too. This includes the Galaxy Tab Pro 12.2, which includes a stylus and a suite of apps that take advantage of it, like one for taking handwritten notes.
With its 12.2-inch screen, this device is almost capable of acting as someone's sole computer — only the lack of  an official version of Microsoft Office is holding it back. Still, there are a number of third-party apps that can do most of the same functions.
A version of this device can connect to Verizon's 4G LTE network, but there's also others that just use Wi-Fi.
Read the Samsung Galaxy Note Pro 12.2 Review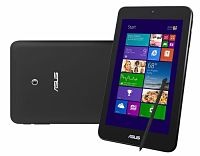 2. Asus VivoTab Note 8
Asus created this model specifically for people to take handwritten notes on it.  It comes with a stylus, and can run Microsoft OneNote and the full range of other applications that support Windows 8.1, including all the Office suite.
As an 8-inch model, it's not suited to being someone's sole computer, but it's small enough, and inexpensive enough, to be a good option as a second computer.
Read the Asus VivoTab Note 8 Review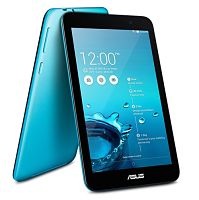 #3 Asus MeMO Pad 7 (2014)
Those looking for a very inexpensive and highly portable computer for light use should consider the latest version of the MeMO Pad 7 from Asus.
It runs Android 4.4 KitKat on a 1.33 GHz quad-core Intel Atom processor which gives it far better performance than one would expect from a $149 computer. Its 16GB of internal storage can be increased by up to 64GB with a microSD card. The tablet has a 7-inch  display.
Google offers textbooks for every Android tablet on its ebook store, and when it's time to take a study break, Google Play offers movies, ebooks, and music, as well as all types of software.
Read the Asus MeMO Pad 7 (2014) Review

The original iPad mini isn't Apple's newest mid-size tablet, but at $300 it is the most affordable. This makes it more appealing to those who are just looking for a device to be an ebook reader that can also access the Web, email, and social network apps.
The tablet has a 7.9-inch, 1024 x 760 screen. It uses an older Apple A5 processor, but is still capable of handling the latest version of Apple's operating system, iOS 7. It has front- and rear-facing cameras but no memory card slot.
It connects to iTunes and the App Store for movies, music, and software of all kinds.
The first-gen iPad mini is available in only one configuration, with 16GB of built-in storage.