Microsoft Surface Pro 5: What the Rumors Say
Looking forward to the Surface Pro 5? The next generation of Microsoft's powerful two-in-one mobile computer is expected to have faster processors, a better screen, more RAM, and debut with an updated version of Windows. And it might be available soon.
New Processor
It is virtually certain that the next Surface Pro will run seventh-generation Intel "Kaby Lake" processors.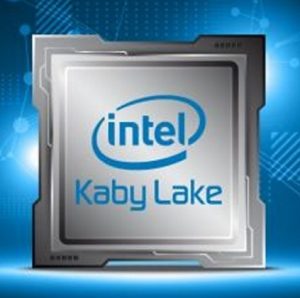 This new generation of Core processors are improved versions of last year's 14nm Skylake series. They won't be dramatically faster than their predecessors, but Intel is promising 12% to 19% improvements in real-world performance. Plus, the Kaby Lake chip will offer hardware-accelerated decoding and encoding of 4K video while using just 3.2 watts, and will enable 4K output at 60Hz over an HDMI cable. Hopefully, Intel also managed to iron out the power management issues that bedeviled Skylake-based devices like the Surface Pro 4 at launch.
Windows 10 Creators Update
Microsoft introduced the Windows 10 Creators Update this week, the second major upgrade to this operating system. The company's plan could be to use the Surface Pro 5 as a platform to demonstrate the new OS. If so, the launch of the 2-in-1 needs to be soon.
The Win10CU gives users of the Edge browser quick previews of their open tabs, making it easier to work with numerous ones at the same time. The application is also able to save a collection of tabs and then set them aside, ready to be reopened later as a group. Improvements in 3D VR, ebooks, and online payments are also included.
For more details, read our Windows 10 Creators Update: New Features, New Problems feature.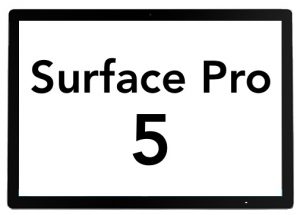 New Hardware Specs
Paul Thurrot, frequently a source for reliable leaks, posted on Twitter recently that, "Surface Pro 5 will not change the Surface Connect power connector, I was just told. Kaby Lake, nothing dramatic." He went on to describe it as the "Surface Pro 4.5".
Kaby Lake's support for 4K video raises the potential for Microsoft to put a very high resolution display in the Surface Pro 5, but Thurrot's comments may throw cold water on this.
There's some debate about whether a USB Type-C port will replace the USB Type-A port that's been a part of all earlier Surface Pro models.
A Surface Pen will still be bundled with Microsoft's next tablet, and this active pen will allegedly be able to recharge from the SP5, rather than using a battery that needs to be replaced.
Timing?
Microsoft has scheduled an event for May 2 in New York City. It's possible this will be the venue for the Surface Pro 5 launch. However, Microsoft is focusing this event on education and creativity, and may instead introduce Windows 10 Cloud, a stripped-down version of its operating system aimed at scools.