Microsoft Surface Pro 5: What the Rumors Say
Looking forward to the Surface Pro 5? The next generation of Microsoft's powerful two-in-one mobile computer is expected to have faster processors, a better screen, more RAM, and debut with an updated version of Windows. Unfortunately, it might be available soon.
New Processor
It is virtually certain that the next Surface Pro will run seventh-generation Intel "Kaby Lake" processors. What's not known is whether it will be the first Microsoft tablet to do so. It's possible that later this week the company will unveil "speed bump" versions of the Surface Pro 4 running Kaby Lake. More details are available in our "What To Expect at the Microsoft Oct. 26 Press Event" feature article.
(Update 10/26: Microsoft announced the Surface Studio, a Windows 10 all-in-one targeted at content creators. In addition, Microsoft detailed Windows 10 Creators Update, with a focus on VR/AR, 3D, and social sharing, as well as a more powerful Surface Book, a Surface Dial peripheral, and new Windows 10 VR headsets.)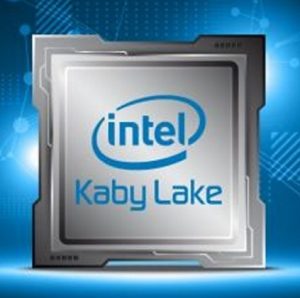 This new generation of Core processors are improved versions of last year's 14nm Skylake series. They won't be dramatically faster than their predecessors, but Intel is promising 12% to 19% improvements in real-world performance. Plus, the Kaby Lake chip will offer hardware-accelerated decoding and encoding of 4K video while using just 3.2 watts, and will enable 4K output at 60Hz over an HDMI cable. Hopefully, Intel also managed to iron out the power management issues that bedeviled Skylake-based devices like the Surface Pro 4 at launch.
Windows 10 Update 2
Microsoft introduced the Windows 10 Anniversary Update this summer, and the second major upgrade to this operating system is now expected next spring. Its release will likely coincide with the debut of the Surface Pro 5, which will be used as a platform to demonstrate the new OS.
One of the features rumored to be coming in this update — code named Redstone 2 or RS2 — is the ability to synchronize an application's state between two computers, allowing someone to easily switch from their tablet to a desktop while hardly missing a beat. Similarly, the Universal Clipboard is allegedly returning. Working Sets will supposedly allow users to easily keep together files from a variety of applications, like Word docs, emails, appointments, spreadsheets, images, etc. OneDrive File Placeholders and a People Bar in the System Try are also rumored.
Hardware Specs
Kaby Lake's support for 4K video certainly raises the potential for Microsoft to put a very high resolution display in the Surface Pro 5. Some rumors have indicated that the more affordable versions will have a 2K display, but there will be at least one configuration with a 4K screen, possibly 3840 x 2560 pixels.
It should come as no surprise that a USB Type-C port is expected to replace the USB Type-A port that's been a part of earlier Surface Pro models. This USB-C port is also expected to replace the proprietary charging port in preceding versions.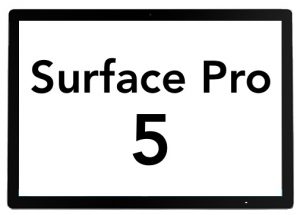 Unconfirmed reports indicate that even the base SP5 model will have 16GB of RAM.
A Surface Pen will still be bundled with Microsoft's next tablet, and this active pen will allegedly be able to recharge from the SP5, rather than using a battery that needs to be replaced.
Timing
As previously mentioned, Microsoft isn't expected to introduce the Surface Pro 5 until next spring. This who are impatient for something sooner might tune in for Microsoft's Wednesday announcement, as this might bring speed-bumped versions of the Surface Pro 4.